Advanced SEO For Moving Companies
Moving Companies
are racing for the top spot on Google. The question that emerges is: how do you edge out competitors and ensure your moving service is the first thing potential customers see? The answer lies in
Advanced SEO
tailored just for Movers.
If you're reading this, chances are you're looking for the Advanced SEO Agency For Your Moving Company. Let's dive deep into why this is a vital move for your business and how it can address your specific pain points.
1. Discover the SEO Goldmine for Moving Companies:
More Leads, More Moves!
Every second, thousands are tapping away on their devices, searching for reliable moving services. In fact, a staggering 93% of online experiences begin with a search engine. If your moving company isn't optimizing for SEO, you're likely missing out on a significant chunk of potential business.
2. Pain Points Addressed by
Advanced SEO Services
Visibility in a Saturated Market
There are countless moving companies vying for attention. With Advanced SEO Strategies, you can rise above the noise, ensuring that when potential customers search terms like "moving companies near me," your name appears front and center.
Boosted Credibility and Trust
Ranking high on Google not only boosts visibility but also lends credibility. Customers assume that the top results are the most reliable.
Higher Traffic Equals Higher Conversions
SEO doesn't just bring in traffic; it brings in quality traffic. This means visitors are more likely to convert, whether that's by requesting a moving quote or booking your services.
SEO Marketing for Movers:

More than Just Rankings
While having a High Google Rank is rewarding, SEO Marketing does more for moving companies. It:
Builds Brand Recognition
When your moving company consistently appears in search results, it reinforces brand recognition.
Offers Measurable Results
Unlike traditional advertising, Advanced SEO Marketing tailored just for Movers provides quantifiable results. You can track conversions, website visits, and even the duration spent on your site.
Cost-Effective Advertising
About 40% of businesses cite SEO as having a better ROI compared to traditional advertising. It's not just about reaching a large audience but reaching an interested one.
How to Choose the
Best SEO Agency for Movers?
It's not just about hiring an SEO agency; it's about hiring the right one. Here are some quick tips:
Experience with Moving Companies
Look for an agency with prior experience in the moving industry will have insights into customer behavior, seasonal demands, and the competitive landscape.
Transparency
Clear Pricing: Ensure the agency provides upfront, detailed costings without any hidden fees.

Open Communication: They should maintain an open dialogue, updating you regularly on progress and any changes to strategy.

Strategy Clarity: The agency should explain their approach in simple terms, ensuring you understand their tactics and methods.
Updated with Trends
Adaptive Approach: SEO is dynamic. Your agency should be agile, adapting to algorithm updates and industry changes.

Continuous Learning: They should invest in regular training and workshops to stay ahead of the curve.
Customized Strategy
Unique Solutions: The best SEO approach for movers isn't one-size-fits-all. The agency should craft a tailored strategy that caters to your business's unique needs and objectives.

 
Technical Proficiency
Website Analysis: They should be adept at analyzing your website's technical health, identifying areas for improvement.

Local SEO Expertise: For moving companies, local searches can be crucial. Your agency should understand how to optimize for local search results.
Content Creation
Relevant Content: With knowledge of the moving industry, the agency should produce content that resonates with your audience and establishes you as an authority.

Optimized Blogging: Regular, SEO-optimized blog posts can drive organic traffic and boost your visibility.
Commitment to Partnership
Long-Term Vision: SEO isn't a quick fix; it's a marathon. Ensure your agency is committed to a long-term partnership, dedicated to achieving sustainable growth for your business.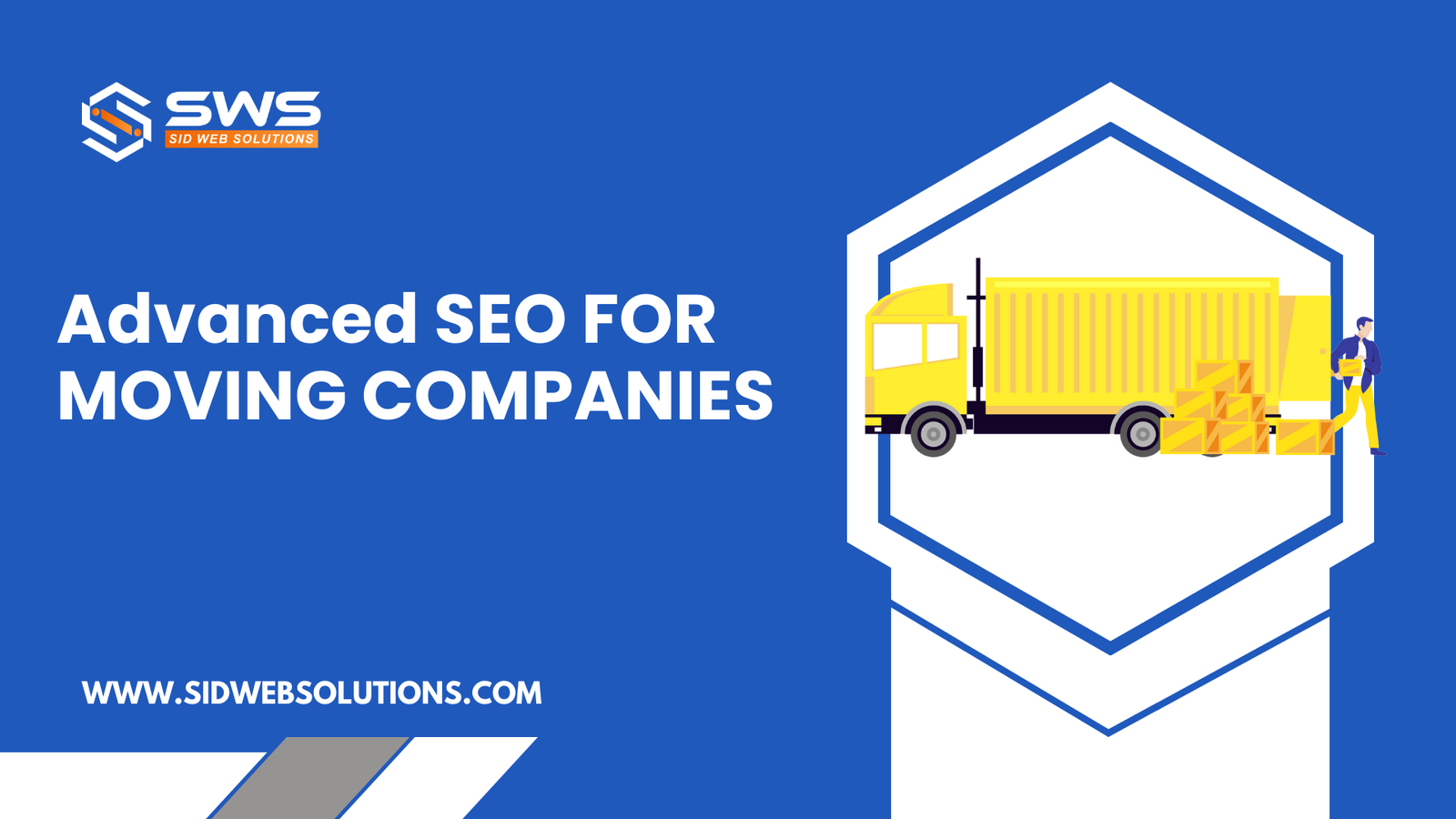 Why Choose
Advanced SEO Services?
Not all SEO is created equal. When it comes to SEO for moving companies, you need more than just the basics.
Industry-Specific Keyword Research
This involves digging deep to understand the terms your potential customers are searching for.
Local SEO Optimization
For moving companies, local clientele is gold. Advanced SEO zeroes in on local search terms and ensures your business is visible to those in your vicinity.
Quality Backlinks
Advanced SEO Services prioritize quality over quantity, ensuring your moving company is linked from reputable sources, boosting your Google rankings.
Conclusion:
Making the Right Move with SEO
If lead generation and conversion are your primary goals, it's time to invest in the
SEO Services For Movers
. Make the move today.. For moving companies ready to make the strategic leap, partnering with the right agency will set you on the path to sustained online success.