WordPress vs. Drupal Which one is best in the modern day?
WordPress and Drupal are two of the biggest names in the world of content management systems (CMS). These robust platforms, which provide effective content production and management tools, have supported numerous websites. Your short- and long-term goals will determine which CMS platform is best for your company. Either platform will work if you search for an open-source, user-friendly CMS system. 
In this blog, we will look at the key characteristics, adaptability, usability, scalability, security, and community support provided by WordPress and Drupal to help you make an informed choice.
Drupal vs. WordPress. Who Are They For?
Everyone can readily access WordPress when it comes to the platform. It is pretty simple to start with WordPress.com because you can get a free website with minimal functionality and a yoursite.wordpress.com domain. Even the self-hosted WordPress.org that we'll cover in this article may be installed quickly by most hosting providers.
Drupal targets a similar audience but does not have a .com version. Like WordPress, it is a free, open-source platform, and most hosting providers offer a rapid installer as part of their website tools. Setup is incredibly simple, and anyone can do it. Drupal has poor messaging, unlike WordPress, whose interface and messaging assist many new users in becoming accustomed to their new dashboards.
However, both platforms provide a modular experience allowing users to design and extend features and functionality through plugins and add-ons to build the desired website. WordPress accomplishes this in a little more user-friendly manner, although individuals with some web design background more frequently use Drupal.
Which Platform Is Easy to Operate?
WordPress has advanced significantly in user-friendly design and functionality over the last few years. Drupal offers a relatively short learning curve for anyone with expertise managing a website backend, despite the lack of early messages on how to browse and use the platform.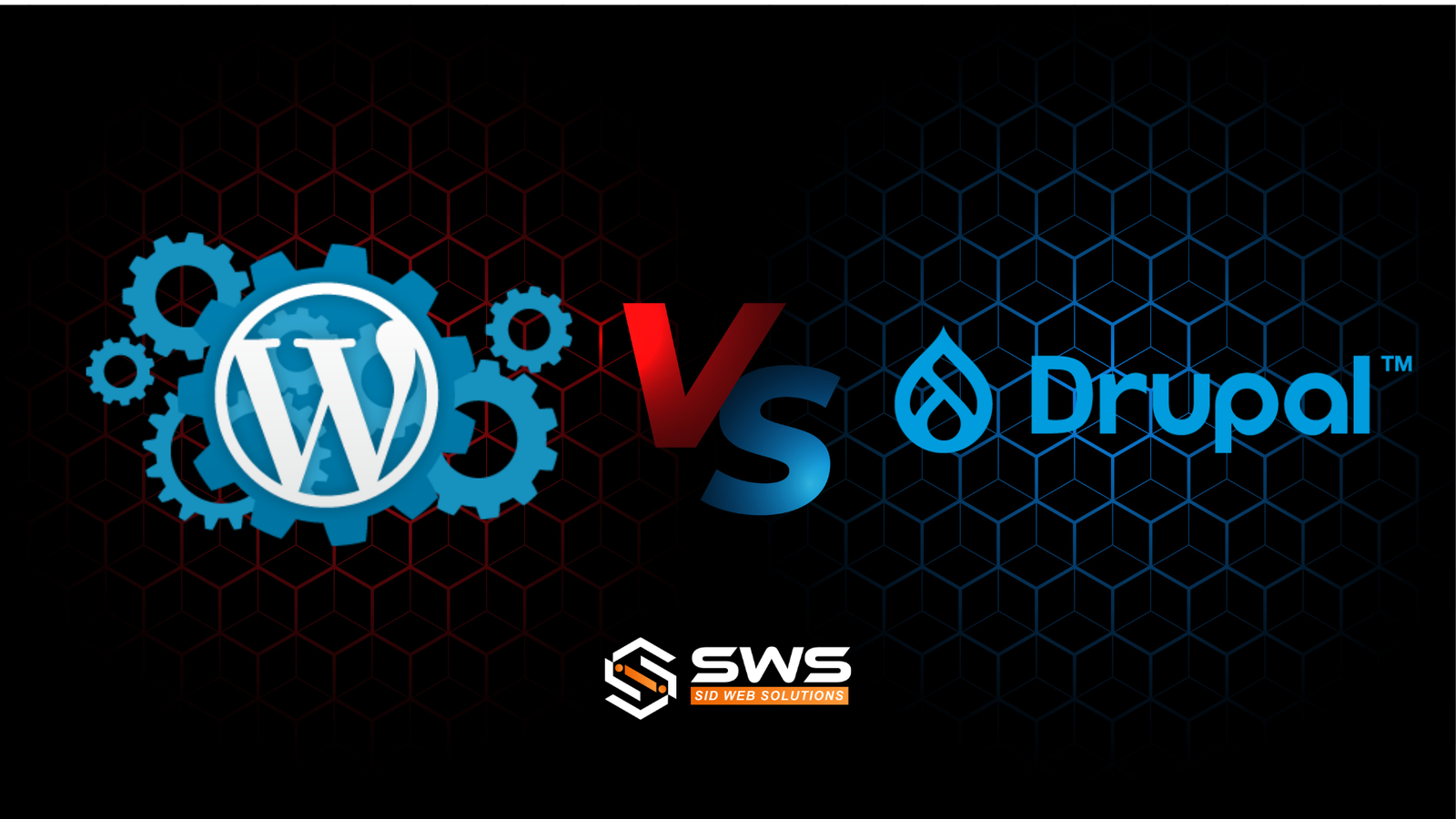 Why Both of These Are Great:
Whether you're new to CMS solutions or a seasoned web programmer, there are a few things that make both WordPress and Drupal great:
Both are open-source solutions
Drupal and WordPress are open source programs, making them available for use and further development. As a result, they are both reasonable and adaptable to your particular demands, unlike proprietary CMSs, which forbid users from accessing or changing their source code. Furthermore, licensing and update costs for proprietary CMSs can cost hundreds of thousands of dollars annually.
For non-technical users, WordPress is famous for being incredibly user-friendly and simple to use and maintain. With the many themes and plugins available, this capability is pre-installed. Although Drupal doesn't have the best reputation for usability, it is still feasible to create a user-friendly backend. The Drupal architecture resembles a blank canvas; admin panels and workflows must be developed and planned.
Remember that managing your website or application will require a sharper learning curve the more complicated it is. A great development partner will keep your admin users in mind and be able to bridge the gap between customized and usability. 
Even though both platforms are Open Source and cost nothing to use, you will still have to pay some startup costs to get your website up and running. You must invest in domain registration, hosting, premium plugins and themes, additional security, and workforce.
WordPress is the greatest choice for people who want to construct their websites independently, with little to no assistance from an outside company. You can choose from many templates and modules (free and for purchase), and it is simple to learn and use.
WordPress is more cost-effective, even if you don't feel comfortable developing the site yourself. WordPress sites typically offer more "out of the box" solutions and are "lighter," which reduces the expenses associated with development, hosting, and maintenance. As 'out-of-the-box solutions are frequently challenging to adapt, Drupal is better if you seek a more personalized solution that can expand and evolve.
Ultimately, it depends on your immediate and long-term demands, as well as how much money you can put up today versus later.
Ease of Use
WordPress excels in user-friendliness, making it approachable for newcomers. In contrast, Drupal has a steeper learning curve and is better suited to seasoned developers.
Customization and Flexibility
Drupal is more flexible and customizable than WordPress, enabling the creation of intricate and distinctive website structures. WordPress provides a wider selection of plugins and themes for simpler customization.
Scalability
Drupal is an excellent option for large-scale projects with complicated requirements and heavy traffic because of its scalable architecture. WordPress is also scalable; however, additional optimizations may be needed to handle substantial traffic surges.
Security
Security is a top priority for both platforms, although Drupal has a better reputation due to its stringent security features and regular updates.
Community Support
WordPress has a larger community due to its broad use, which gives users access to more information and supports alternatives. However, the Drupal community is renowned for its technical prowess and dedication to the advancement of the platform.
Your response to this question will ultimately determine which platform you select: What are you trying to achieve with it? The best CMS for your company will be the one that fits your budget, does the tasks you need it to, corresponds to the technical skills of your users, provides solutions that are as sophisticated or straightforward as you require them to be, etc.
Your particular demands and project requirements will determine whether you choose WordPress or Drupal. Small- to medium-sized websites, newbies, and people looking for user-friendliness and versatility should all consider WordPress. However, Drupal is the CMS for big, complicated projects that need customization, scalability, and top-notch security.
In the end, Drupal and WordPress both have their advantages and target different markets. Before making a choice, it is advisable to assess your project's needs, consider your technical knowledge, and weigh the advantages of each CMS. The success of your website depends on choosing a CMS that supports your goals and gives you the tools you need to succeed in the digital world today.